Children's UV Disco Parties
With children's UV Disco Parties Why not wear brightly coloured clothes and watch them glow under the UV lighting.
This is the ultimate kid's disco package that everyone will love including the adults.
Our Children's UV Disco Parties include entertainment with competitions, party dances, certificate giveaways, smoke machine, with state of the art sound system & LED intelligent lighting.
Paint UV paint in disco party patterns on your face and hands or just plain dots with different colors, anywhere you imagine, the possibilities are endless.
Add any combinations from  Disco, Karaoke, UV, Games, the choice is yours.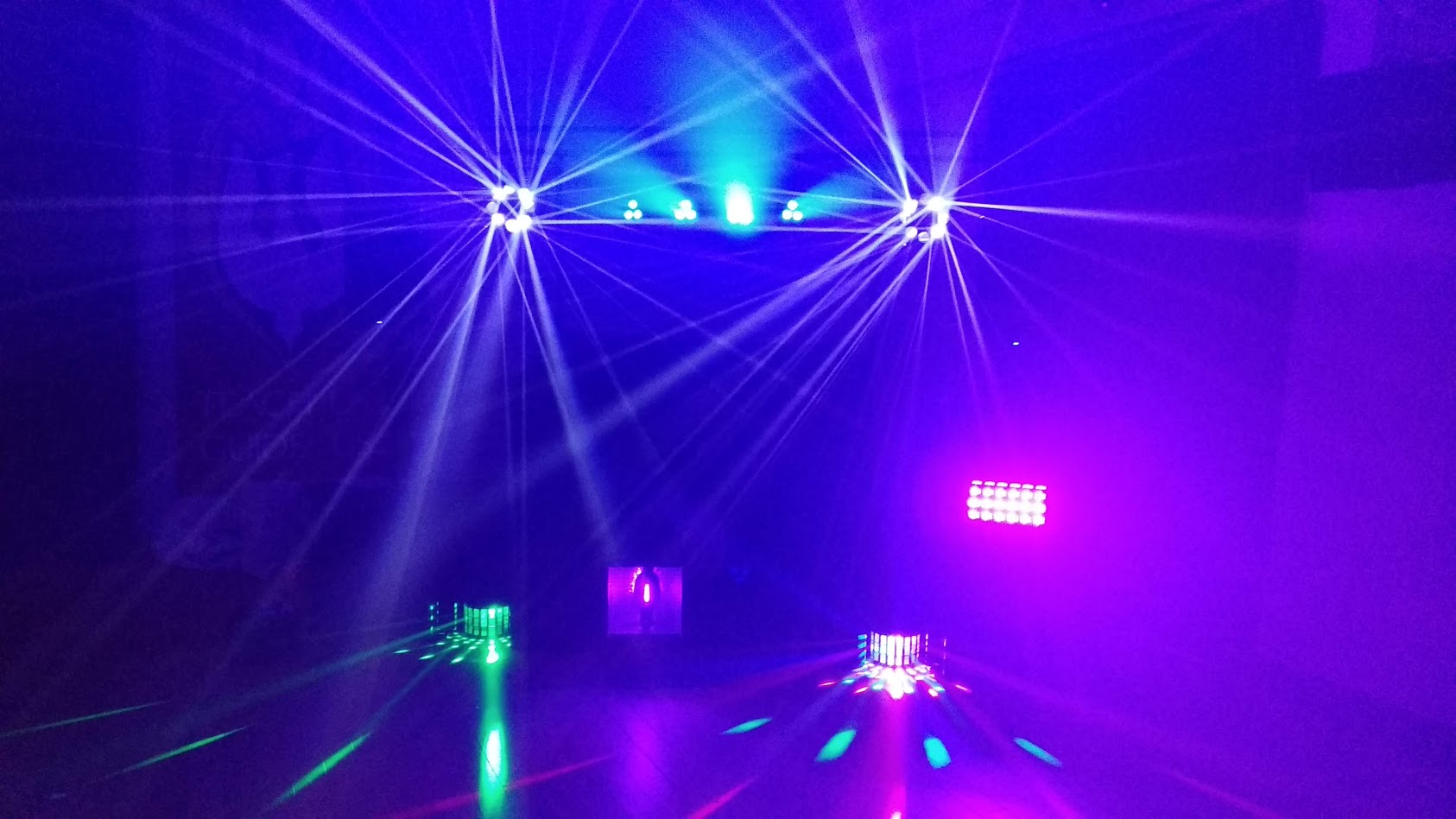 If there's one thing that comes to mind when we hear the words "Children's UV Disco Party", it's usually this! …
Find glow sticks. …
Use fluorescent pens and paper. …
The Disco Has glowing lights/LEDs. …
Buy cheap, brightly-colored accessories. …
Source body paint. …
Get a great Disco (That's Us :)). …
Don't forget food and refreshments, oh! and the children…..
Childrens UV Disco Party Time
One of the best black light party ideas is to make all your traditional party snacks and baking glow under the lights. Whether its cake, cookies or candies, there are many white or neon colored icings that can be added to any baking snacks giving them an impressive glow and making them a sure hit as they glow under the lights. Another glow sensation is bananas. In or out of the peel, whole or sliced, bananas glow vibrant blue and are a great black light party alternative if you are searching for healthier choices.
Other great black light party ideas for your preteen are black light posters as gifts or activities. These posters and the required fluorescent markers can be sourced at most pound or party supply shops. Have them prepared as part of the decorations or make them an exciting activity for the kids to do under the black light.
Remember that the UV black light will reflect from anything white or fluorescent. Whether that is your clothing or the decorations, you can experiment with any of these colours. Take white toothpaste, for example, and use it to accent or outline your space or make words and shapes that will glow brilliantly. Use fluorescent marking spray paint, the same stuff you see construction crews using, to paint white sheets or even clothing. You can cut pattern and shape templates from thin cardboard, spray-paint the sheets and hang them over the walls for a wild effect.
CONTACT US BY FILLING IN THE CONTACT FORM ON THE RIGHT HAND SIDE OF THIS PAGE TOWARDS THE TOP, or Call 07729 224 597
Some of our other services:
What is a disco lol