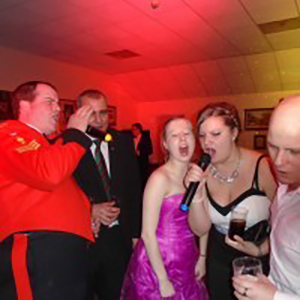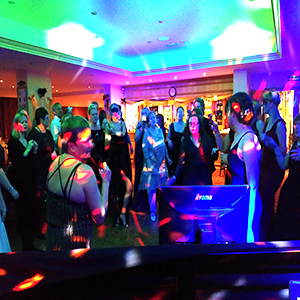 Karaoke Disco Entertainment
We thought it would be a good idea to offer Karaoke Disco as well a a mobile disco.
It can be a good idea starting the night off with a Mobile Disco, then moving on to the karaoke disco a little later on, as sometimes people need a little Dutch courage to get up on the karaoke microphone...I certainly do. Having said that, I have seen many a person stand up stone cold sober, fun either way I say.
Different Tastes
So many people have different tastes in music so we had to make library fairly big, with over 15,000 of the top mobile disco karaoke songs that are available, we aim to please most people. With Legends like Frank Sinatra, Elvis, Bon Jovi, Madonna, then there are all the modern tracks like Bruno Mars, Justin Timberlake, Plus so many more Karaoke Classics.
You might decide to have your disco for most of the evening then switch to the karaoke then switch back to the mobile disco. You might want to have the both all evening if your friends are all budding top singers, the choice is yours.
We use a laptop for karaoke, enabling fast access to your requests.  We have a built-in system to save your requests digitally so you don't have to fill a slip in you can just ask for your chosen karaoke track. You can request more than one microphone up to two, enabling more than one singer to sing at once, you will be surprised to see how many people really love to have a sing song to celebrate the occasion.
Large Screen
Viewing your words on a one-meter square screen via a projector (space permitting), also we can connect to your TV which is the choice for anyone that wants to have the words displayed on the club or pub TV. This ensures everyone sees the words and can join in, elevating the party atmosphere. Karaoke is really good fun, if you can or cannot sing, usually, everyone will join in and sing with you, that's karaoke disco party entertainment for you.
We do hope you have a wonderful night.
You can contact us BY FILLING IN THE CONTACT FORM ON THE RIGHT HAND SIDE TOWARDS THE TOP OF THIS PAGE OR CALL 07729 224 597
Darren's 50th Karaoke Birthday Diss Greyhound