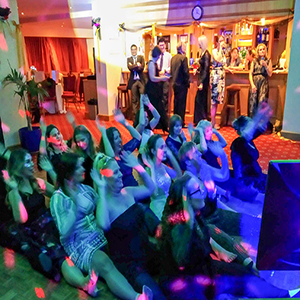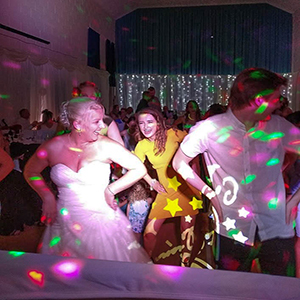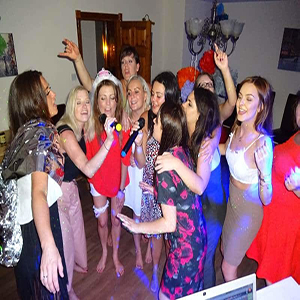 Our mobile disco entertainment hire service have a solid reputation in mobile disco entertainment spanning over some 30 years.
We provide suitable DJ's and equipment for any type of event, we have been involved in many types of parties from all walks of life. We are the go to disco entertainment in my home town for all the school discos.
We specialize in Wedding Discos
Have a look at our wedding page here. We can project your event name on the floor, match your colour theme with up lighting. You can see some venue wedding colour themes using up lighting here.
Having many years experience entertaining adults & children with disco music and also being parents we understand what is needed to make your party stand out. After all you want a night to remember.
With our mobile disco services, will can provide the perfect atmosphere for your event. We ensure you and your guests will have a night to talk about.
Priding ourselves by always have music that is up to date which is great for some parties. Carrying a massive library of songs makes taking request a breeze. Equally we have a great selection of golden oldies too. Lots of people like to supply their own play list which we welcome, we can either play from your list or incorporate it into our music set to keep your party pumping
At festive times our mobile disco get very busy. We do welcome corporate disco  events and Christmas Discos, we often supply DjJ's to our various resident venues for these exciting party times.
We have a great selection of party pictures to look through  and a few videos too, you can find those with our with our mobile disco here
21st Birthday Celebrations With Mindy's Roadshow